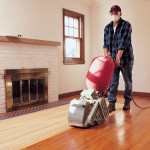 Many entrepreneurs are people with specific marketable skills and know-how. Taking the step to self-employment by starting your own services business can take the value of those skills to an entirely new level. But starting and building a business requires an all together different set of skills and know-how. So, if you are thinking about being your own boss, here's some advice to get off on the right foot.
Write down your business plan
Writing a business plan may seem like a pointless and onerous exercise, but don't skip it. Putting your plan in writing will force you to think clearly about your new business, your opportunities and your challenges. It will help you set realistic goals and keep yourself accountable. A well-written business plan is also critical for securing financing for your service vehicles or other major expenses. One great resource to help you develop your business plan is the U.S. Small Business Administration. Your local chamber of commerce is another excellent place to ask for help.
Seek advice
Starting any business involves risk. You can minimize yours by taking advantage of the experiences of others. A good mentor, or two, can help you avoid the pitfalls, as well as show you best practices that will get your new service business on the right foot. Mentors can also introduce you to other influential people and help you establish your own business network.
Your business mentor can be a coach or consultant you hire, or a more seasoned businessperson who takes you under their wing. One excellent place to look for no-cost or low-cost expert business mentoring is SCORE, a nonprofit organization dedicated to helping small businesses.
If you are looking for advice specific to your type of service business, it pays to go online. Many professionals in your field will happily help you out on industry chat boards or LinkedIn groups. All you need to do is ask.
Track everything
Business is a numbers game, in more ways than one. Most new entrepreneurs know enough to track income and expenses at the very least. But the most successful ones don't stop there. Tracking and analyzing everything in your business will allow you to make better decisions, avoid wasteful practices and realize greater profits.
One example of tracking used to advantage is your vehicle fleet. Instead of simply tracking expenses, take it a step further and track fuel economy per vehicle or per driver, time on the road and location of every vehicle. Knowing these parameters will allow you to manage your fleet for maximum efficiency and productivity.
Develop systems for your business
Imagine if your entire business ran at 100 percent efficiency. It would be so much easier to make a profit, wouldn't it? No business is 100 percent efficient, but developing systems will get you as close as possible. Once you've figured out what works, write it down, and make sure every employee knows it's standard procedure. If the procedure you've developed involves multiple steps, create a checklist for employees to follow. Even little things like making a habit of placing tools back in their proper spot when a task is finished can save countless hours of wasted time in your business.
Your business will probably have unique aspects that require you to develop some of your own systems. But look out for ready-made tools and systems that can help systematize your business. Accounting software is a good example. So is a GPS tracking system that can help you track and analyze your business fleet.
Don't undervalue existing customers
As you acquire customers, take good care of them and keep in touch. Develop relationships and earn loyalty. It's much easier to sell to existing customers than to someone who has never done business with you. Anything you can do in your service business to encourage customer loyalty will keep your repeat business flowing, and it will also bring in the best free advertising possible — word of mouth.
Expect to make mistakes
If you can't acknowledge, learn from and apologize for your mistakes, then you're doomed. Part of becoming successful is learning to handle and recover from mistakes. You will make them. If you think you won't, you'd best keep your day job.
Starting your service business will require a lot of dedication and hard work. But by following business best practices you can avoid many of the pitfalls experienced by new entrepreneurs. Take these tips to heart, and you will improve your chances of developing a rewarding and profitable new enterprise.