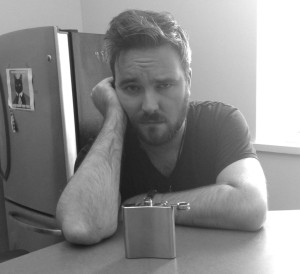 As a long time QuickBooks professional, I have to ask, "​Is anyone really saying that QB is getting harder to use?"
Everything you have learned over the years is pretty much the same. Sometimes the interface gets modified, but that's an easy adjustment. You might not even need the newer features, and can almost certainly get by without them if nothing related has changed in your business. And unless to use payroll or other features that require an online interface, you might not ever need to buy the new version. I have clients still using QB 2010.
If you change to QB Online you will find the interface to be very different, but then of course, it's a different program. None of my clients that made the switch had difficulty adjusting to it, maybe because I toured them through the features they need to use themselves. If you subscribe to one of the low end, less expensive versions, you might burn a lot of time looking for features and reporting that don't exist. Frankly, it is my option that these limited low-end QBO versions are just a ploy to get you vested in the product. Intuit knows that you will upgrade before long, especially if you need common small business features such as being able to produce 1099s for your contractors.
The difference between finding QB easy or hard to use is all about learning the proper use of the program. Just like everything else you do. If you don't learn how to use it, it will be hard for you to use properly.
The next issue is that even though you don't need to be an accountant, it helps a lot to understand accounting/bookkeeping basics. If you don't, then you will have some degree of difficulty using it, and even worse might be creating a mess out of your books. The best boost in business I ever received was back when Intuit ran advertisements (for many years) with the slogan, "With QuickBooks, you are only a click away from being your own accountant". Thousands of small business owners believed that, bought QB, and proceeded to make a real mess out of their books.
Even to this day, I rarely take over the bookkeeping of a new client without having to start out by fixing a large amount of problems related to the miss-use of the program, and then proceed to edit their Chart of Accounts to make their QB a better reflection of the actual business and the kind of information the owner needs to make the best possible business decisions. That is the case even when they had a bookkeeper doing the work for them. So many bookkeepers have learned QB, but still don't know basic accounting or how a business functions. There is a lot more benefit in the proper use of any accounting software than just keeping track of things so you can file tax returns. An awful lot.