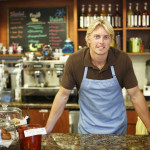 As a small business owner, you may have plans to grow your company. Before you put your foot on the accelerator, take the time to decide whether (and how much) you should grow your company.
What do you really want?
You believe you have the entrepreneurial drive to build your business into a larger one? Do you want to scale a business? Have more employees to help carry the weight? Have the potential to make more money? Create something that is worth a great deal of money, or that changes the world?
Do you need to grow to appear competitive in your market? To have the budget to get the word out, make more sales, and become an industry leader?
Can you be successful as a "boutique" operation? Sometimes less is more.
Do you want a business that comfortably supports you and also leaves time for you to be with family, pursue other interests or take vacations? You may want to grow but to control the growth so that you can enjoy what some people call a lifestyle business. While this term has been used condescendingly in entrepreneurial circles, there is also an increasing recognition that a solid lifestyle business can indeed be a great business to run.
Potential
What potential does your business have to grow? Some businesses are like finely tuned sports cars. They aren't working at full capability unless they are on the track, racing forward. They are built to move fast and make things happen. Other businesses are engineered for steady travel instead. How about your company? And are you happy with that Chevy or Lamborghini your company is today? Or do you want to reengineer your business for a different driving experience?
Responsibilities
In a very small business, you do nearly everything yourself. As your business grows, you will delegate some tasks. As you grow even more, or scale the business, your responsibilities are likely to change from doing or a blend of doing-and-managing to higher level managing.
Before putting your dreams of growth into practical steps, consider whether you like doing or managing or some blend of the two, and also whether the satisfaction you get from business is from the rush of entrepreneurial growth or from the day-to-day running of the company you have today.
Money
Depending on how you grow and what type of business you have, you have the potential to make more money as the company gets bigger. Generally, this is one major motivation for growing a company.
It should be recognized that there are times when the larger business is not more lucrative for its owner. As you take on more employees, more infrastructure and more risk, you also have more potential areas for poor performance and resulting reduced financial returns. Which brings us to risk.
Risk
Big leases, big loans, shared equity, a larger staff, and other potential demands of a growing business carry with them higher risk alongside higher prospective reward.
A fast-growing business typically brings some loss of control as well as challenges maintaining quality, assuring profitability, and managing your (potentially also large) competition.
Be aware not only of your best-case scenario but also your worst. Are you ready to deal with risk?
Saleability of company
What will you do with your company when you are ready to retire or move on? Will your children run it? Will key employees buy it or take it over? Will you sell it? Will it end when you stop working?
Size is one consideration in this matter. Many small business advisors recommend that you fund your retirement while you are working, in the event that "you are the company" and that the business "dies with you."
A business that is not overly dependent on you, and that can continue to make money after you move on, is typically a more saleable enterprise.
Unless you have a novel technology in hand, cash is king when it comes to selling a business, so if making a lot of money from the eventual sale of your company is a key consideration in your planning, you may indeed want to grow the business aggressively.
Small businesses that can run without you can be salable, too, since people frequently prefer to buy an existing business rather than starting their own. However, the proceeds are likely to be lower.
As a business owner, you have a unique opportunity to make conscious decisions about growth, based on the market for your services or products, and on balancing pros and cons of large versus small, considering your own management style, and reviewing how you want to blend business and life goals.
Whatever you decide, you have the privilege and the pride that comes with running a business. So many people would like to do what you are doing every day.