Lots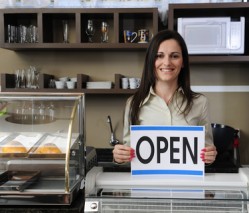 of people decide to take the entrepreneurial path and start their own business. The idea of being your own boss, making it big, and having a company that you can point to as your life's work is very appealing. But the realities of starting up a small business are sometimes overshadowed by myths which make it difficult to deal with the real challenges that arise in those first few years, resulting in unreasonable expectations, frustrated entrepreneurs and potentially a failed business.
Here are some small business startup myths that might keep you from realizing your vision:
1. You should spend a lot of time preparing a detailed business plan
A client of mine in Gardena believed, as many business owners believe, that they should spend a lot of time preparing a detailed business plan, and that the business plan needs to include lots of what-ifs and elaborate financial projections. A grain of truth obscures a much larger point here. Yes, it's smart to have an overall strategy in mind before diving into a business of any kind.  However, it's very possible that by the time you finish your do-all-end-all business plan, the market will have changed so much that it will be about time to start on a new one. Business plans are especially important in the initial phases, as it is essential your businesses road map includes your goals. It is also important that you refer back to your plan every few months, check these goals, and add or change them accordingly.
The problem is that detailed plans work best when you are pursuing a fixed goal, such as losing weight or sticking to a budget. In these cases, a planned sequence of steps will best accomplish the goal. In business however, the goal is meeting consumer demand, which is often a moving target. Look at all the businesses (like Google) that are now doing something radically different from their original plan. So create your business plan, and then get busy developing a product and trying to sell it. Then resolve to be open-minded and react to opportunities as you see them emerge.
2. You have to develop the coolest, most innovative product
Many entrepreneurs think they have to develop the coolest, most innovative product. Entrepreneurs are often creative-types, dreamers and inventors, and they get so caught up in the coolness of their product that they forget that they need see if anyone will actually pay money for it.
What you do need to do is get your product to market as soon as possible, to start generating revenue and gain customer feedback. All companies, large or small, need to be more customer-oriented than engineer-oriented. You have to take into account customer demand, and develop products based on that feedback. Too many entrepreneurs so endlessly improve their products before starting to sell them that by the time they finally do, they've run out of capital and have to shut down.
Get a workable product out the door and fix the bugs as you go along. That way you also get valuable feedback about its strengths and weaknesses, for the market doesn't necessarily agree with you about what's perfect.
3. You'll have more time to do what you want
Yes, you do own your time. By, ironically, you will find yourself using more and more of this time to run your business. Whether this hoped-for scenario actually pans out, is largely a function the business you are in and how much time you devote to it up front. Early on, you will almost definitely not have more time on your hands.
As a client of mine in Manhattan Beach found, there are many benefits (personal and financial) to having your own business, but plenty of free time is not one of them. You will probably have a little more flexibility, as many small business owners choose to work late at night so that they can spend time during the day with their families; but there are still some major sacrifices, such as sleep. Starting up a small business requires that you work until the work is done, without exception. Those fantasies of taking long vacations while your business grows itself are just that, fantasies.
None of this is to say that you will not ultimately have more freedom as a result of running your business. However, to expect a lot of it in the early days would be an exercise in self-delusion. So prepare yourself for immense demands on your time.
4. You'll be able to write everything off
Absolutely not, unless of course, you have a desire to get audited. I can't tell you how many clients have come to me over the years for help getting their books in order only to have to be told that even with a complete set of transactions and reconciliations, their books won't be clean until we remove all the personal expenses they've burdened their profit picture with. Personal expenses should not be expensed to your company, and the business expenses you do incur should be clearly connected to the business you're running. While it's true that business owners can write off more than employees can, there is great risk in taking this too far.
Typical real expenses can include your computer and business operating and account management software, rent, employee salaries, money paid to independent contractors, advertising costs, and your business phone bills. You probably will not get away with deducting 100% of your car payments, nor gas and repairs. You can write off the portion of auto expenses that you can document as being essential to your operations. The key word here is "document". Keeping good records is critical. Basically, if you cannot document it and cite a clear connection between the write-off and the operation of your business, your attempt at a write-off could trigger audits, fines or worse.
5. If you build it, they will come
Despite the Field of Dreams reference, setting up shop and getting your startup ready for business, doesn't mean that the world will beat a path to your door. A former client in Torrance found out the hard way that today's consumers have an endless array of choices, meaning simply "building it" will not cause customers to walk through your doors and snap up your products. No matter what type of small business you choose to start, it will rarely, if ever, be sufficient to open up shop and idly wait for business to start pouring in.
You still need to market and advertise your business strategically. That means having a plan and a budget.  It also means researching the most effective methods for marketing and advertising. There is no shortage of ways to waste money in advertising, as a client in Lawndale discovered, and it can end up being a huge financial drain on a fledgling company. No matter how good you are, there is lots of competition and your small business has to establish a presence and reputation to go along with your talent.
Consider your number one priority after opening your doors to be spreading the word about your product to your target market as much as possible.
6. Starting a Small Business is Rewarding
One other common myth about starting a small business is that it can be an incredibly rewarding experience. But unlike the myths presented above, this one has great potential to become true.
The independence and the satisfaction of turning a business idea into a successful enterprise are probably what most small business owners find the most rewarding. And there are all kinds of other satisfactions, including creating a successful new product or service as a result of solving unforeseen problems, or from customer feedback. So don't let the myths of starting a small business put you off; the reality is so much better.
Small business is one of the most exciting arenas for earning a living.  There is plenty of creative potential, and a chance to really make something tangible for yourself and your family. But doing so requires more than just the vision and determination of a bold risk-taker. You need to be intelligent about how your business is framed in the marketplace, and what obstacles there are to overcome. You also need to be aware of the tools and support that you have at your disposal. Staying focused on these realities, and avoiding the myths that many fall prey to will only increase the chances of success and longevity in your small business.